Axiom Zen has clinched the $20,000 grand prize from the Money 20/20 Hackathon in Las Vegas.
The winning team spent 24 hours (plus one extra hour thanks to Daylight Savings!) hacking together an app called HourFlow, which helps contractors track their time and expenses. The app integrates with the Intuit payment API and with QuickBooks, an accounting software for small businesses.
"HourFlow saves contractors from having to manually input all their data and enables fast and easy payment," said Axiom Zen team member Daniel Gipps, who pitched the idea in front of hundreds of developers, designers and entrepreneurs on Sunday. A panel of judges from companies like PayPal, Intuit, ModoPayments and Chain.com made the ultimate decision – awarding the team with a giant $20,000 cheque.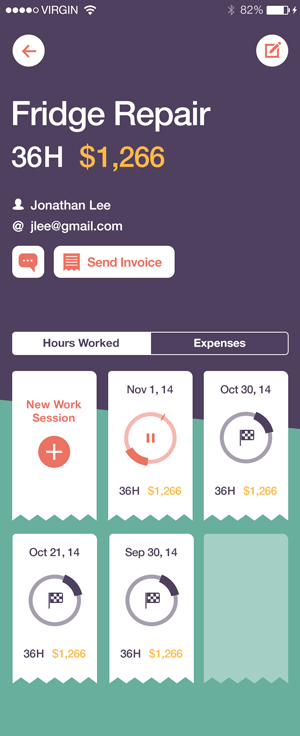 "HourFlow helps contractors easily track their time and expenses."
"We're incredibly proud of how efficiently everyone worked with what little time we had," Gipps said. "It was so exciting to see the product develop right in front of our eyes."
The Money 20/20 Hackathon, held at the Las Vegas Aria Resort and Spa, challenged devs to build applications using APIs, SDKs and other tools offered up by innovators in the payments and financial services industries.
The intrepid HourFlow team included software engineers Gipps, Flynn Howling, Steve Powell, Kan Zhang and designer David Huynh.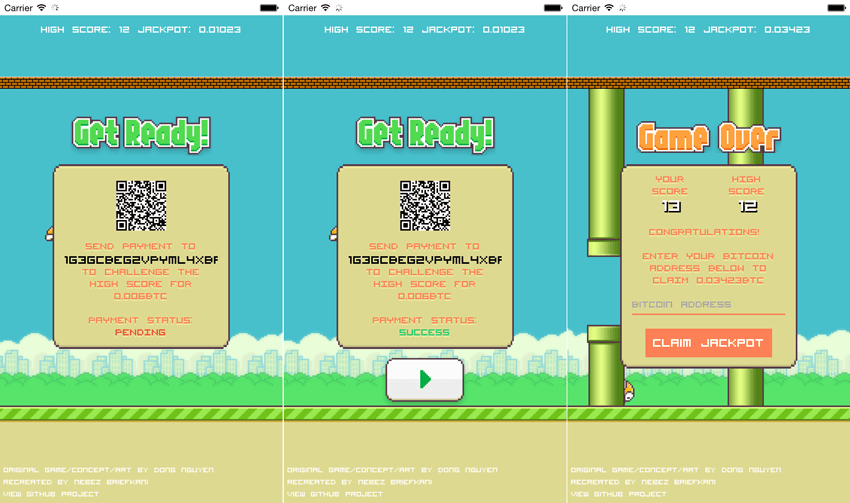 "Propane integrated into FloppyBirds."
Jeremy Goh, Marc Kuo, Devin McInnis, Andre Soesilo and Leo Zhang also represented Axiom Zen at the hackathon with two outstanding hacks – Propane, an API and SDK that enables game developers to add Bitcoin-powered competitions to their existing game, and BitBuyBit, a Bitcoin speculation app enabling everyone to be a Bitcoin trader at the swipe of a finger.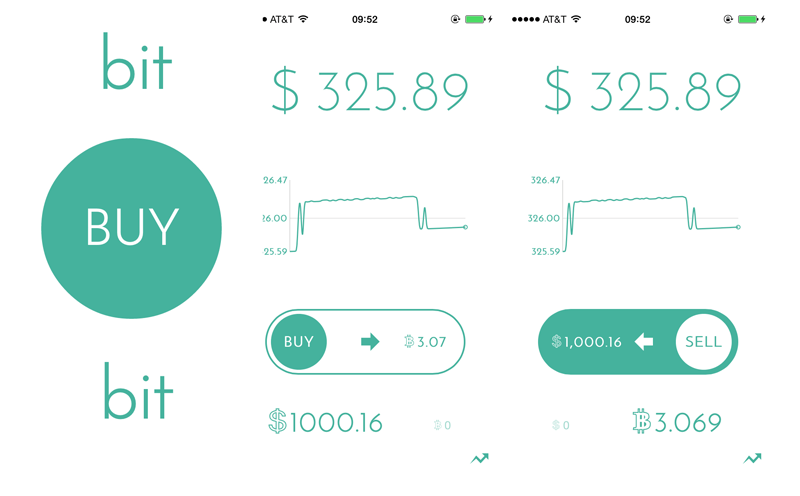 "Users can buy and sell Bitcoins with BitBuyBit."
"A few hours into the hackathon I kept telling everyone that HourFlow was going to win the grand prize," said Jeremy Goh, who worked on team Propane.
"You could see that they had a battle plan and were just executing it down to the letter. iOS was nailing it, design was nailing it, backend was nailing it. They were definitely leveraging the expertise of each of their sub-teams," Goh said.
The pitch workshop held just a few hours before team HourFlow took the stage was also a great help.
"We worked with this really charismatic Developer Evangelist named Pearce Aurigemma from Intuit who was quite confident we could win, but my early pitch attempts were rather lackluster," Gipps said.
"So Pearce coached me to show more energy and enthusiasm and recommended some amount of theater," said Gipps, who opened his pitch by grabbing the giant cheque on stage and saying: "Taking payments as a contractor sucks! Who wants to wait for one of these? For the small, boring version in the mail? We want to fix that with HourFlow."
We're excited to see what will come of HourFlow. The team still needs to decide what they'll do with the grand prize winnings. For now, the devs are already back at work, and are looking forward to catching up on some sleep.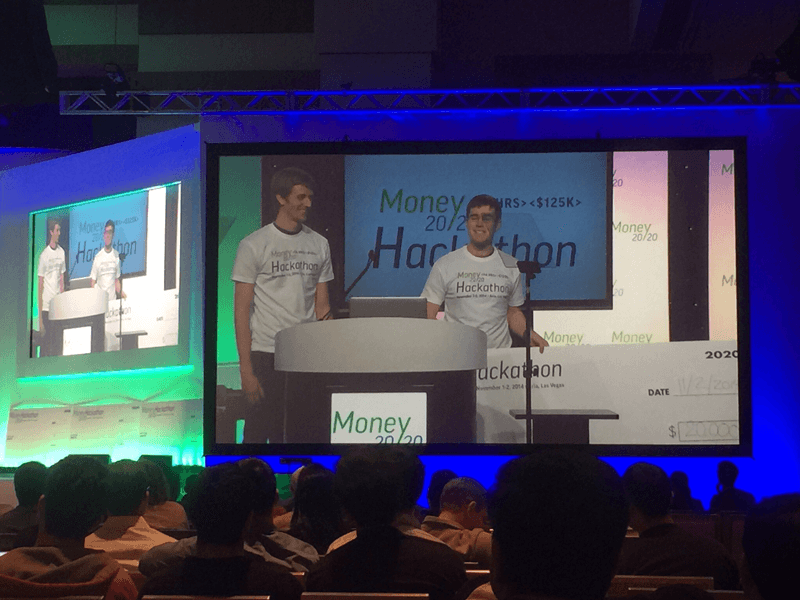 "Daniel Gipps and Flynn Howling make the pitch at the Money 20/20 Hackathon."
How to win a hackathon
(advice from Axiom Steve Powell)
1. Start with a plan. Creating a plan gives your team focus. Dependencies can be determined, tasks can easily be prioritized and divided between members, and when you're continuing to code into the night, you won't have to think about what to work on next or worry about missing something important.
2. Work as fast as you can in the beginning. Once fatigue sets in, your work speed and efficiency will suffer. By front-loading your efforts in the hackathon, you're more likely to complete all of your tasks within the time limit. And, if you finish early you can sleep!
3. Complete the most complex tasks first. If step #1 is followed, you should have a pretty good idea of where the difficulties will lie. Work on these first and save the less cognitively demanding tasks – such as UI layout – for later. When your brain is fried at 4 a.m., it's much easier to identify visual design discrepancies than to debug algorithms.
4. Take napping breaks. It's important to take breaks from your work – especially when you hit a roadblock. Rather than taking a 15 minute walk, consider taking a power nap; not only will you clear your head, but you'll probably get back to work feeling a little more refreshed and energized.
5. Commit frequently. When you're tired and committing changes in the penultimate hour, you want to be able to roll back on a dime.