Eva is an end-to-end personal security solution – a 24/7 monitored alarm system for women at high risk of lethal violence from intimate partners.
The app is simple. After signing up to the app using their phone number, users are presented with a large panic button labeled "Help". Pressing it sends an instant report to a security company, and continues periodically updating the user's location as well as taking images from their phone's camera.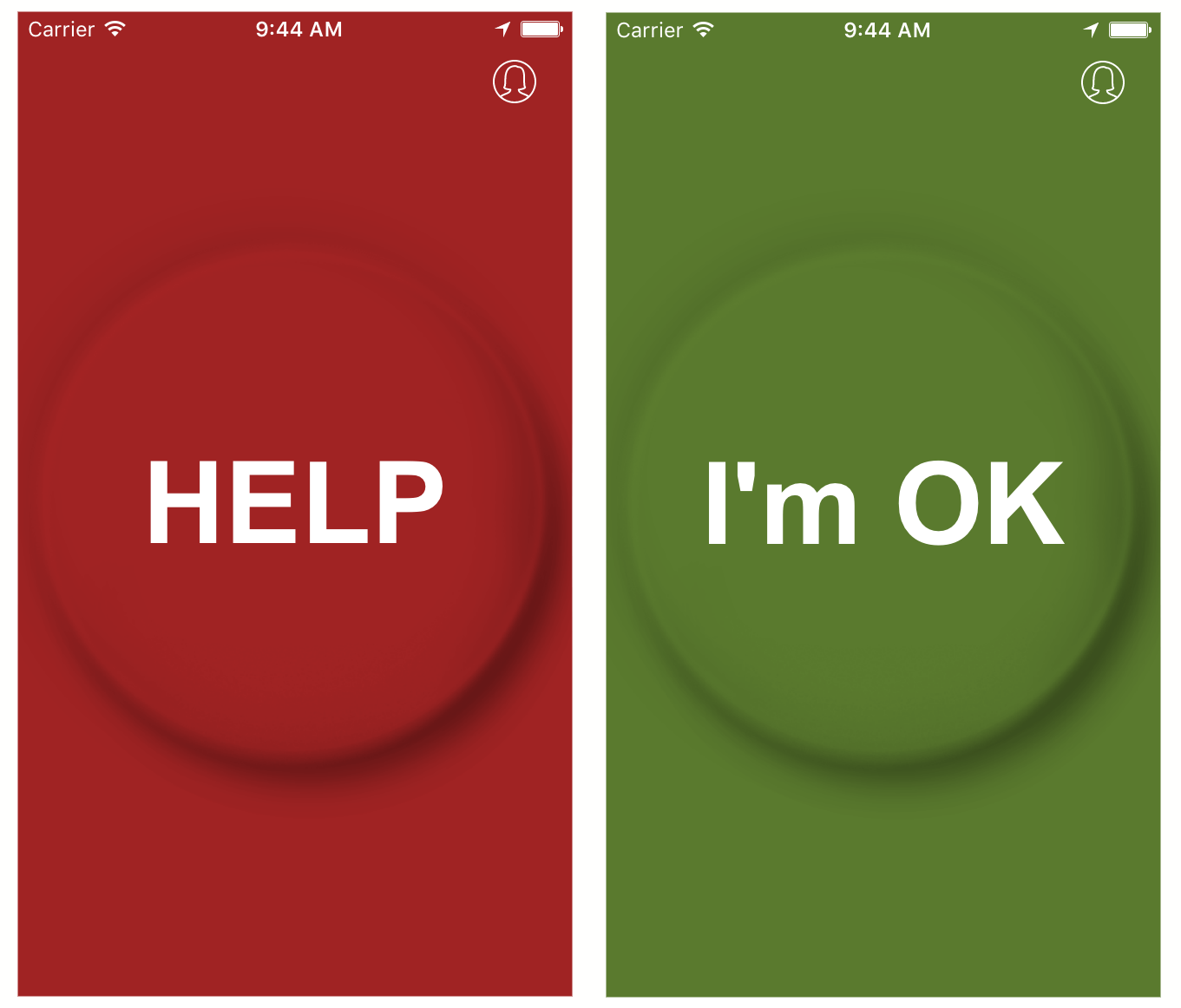 Can't use the phone? Knocking three times triggers the alert without even taking your phone out of your pocket.
"Time is essential," says Camilo, one of Eva's creators and engineer at Axiom Zen. "In critical moments, [time] is what you don't have. Eva was built to optimize the time of the victim. Nowadays people might have hundreds of apps, and it's a waste of time to go through them to find Eva."
That awareness of the need for an instant reaction was one of the reasons Eva brought home the winning prize at this weekend's Hackathon for Social Good.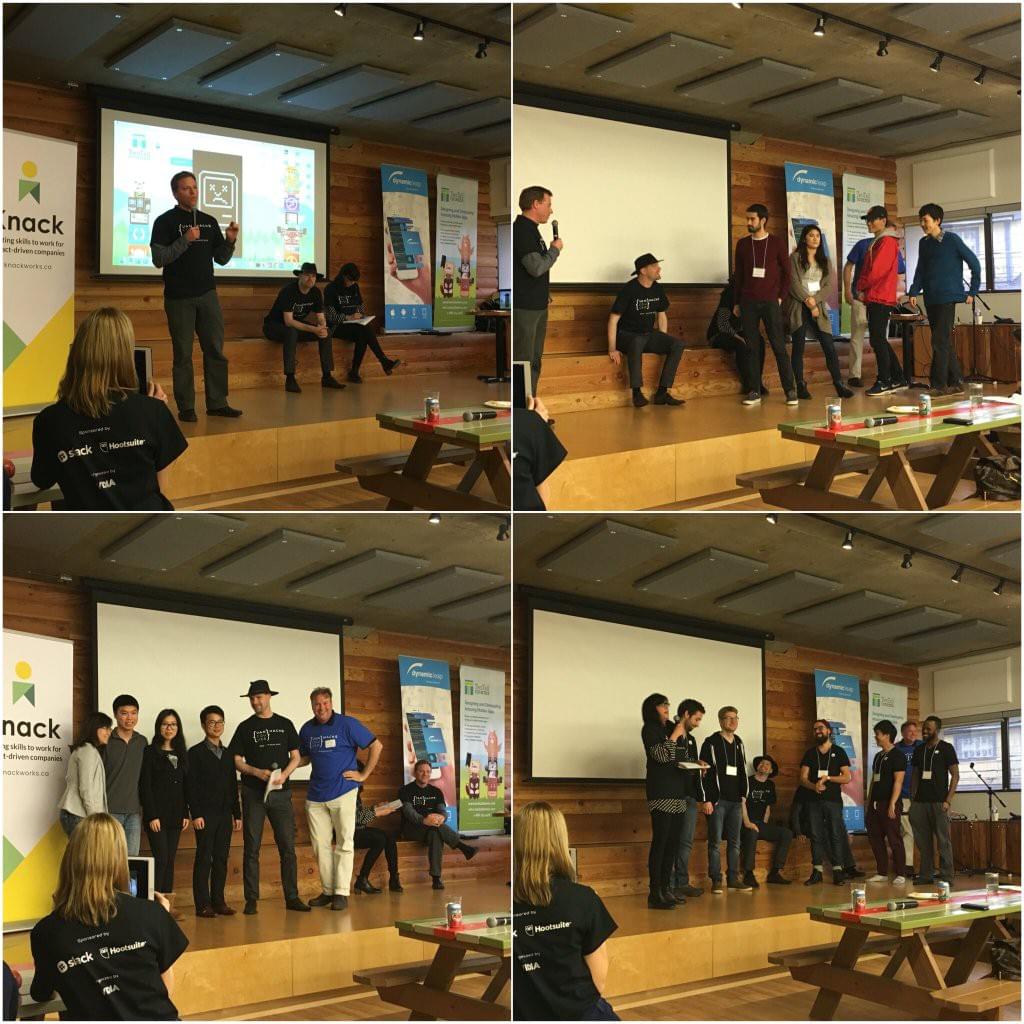 The Hackathon for Social Good, which was featured in Canadian Business Magazine, engaged 90 coders for 28 hours to produce free open-source apps for local nonprofits. Each team competed for a $1,250 prize — but more importantly, for the chance to make real social change.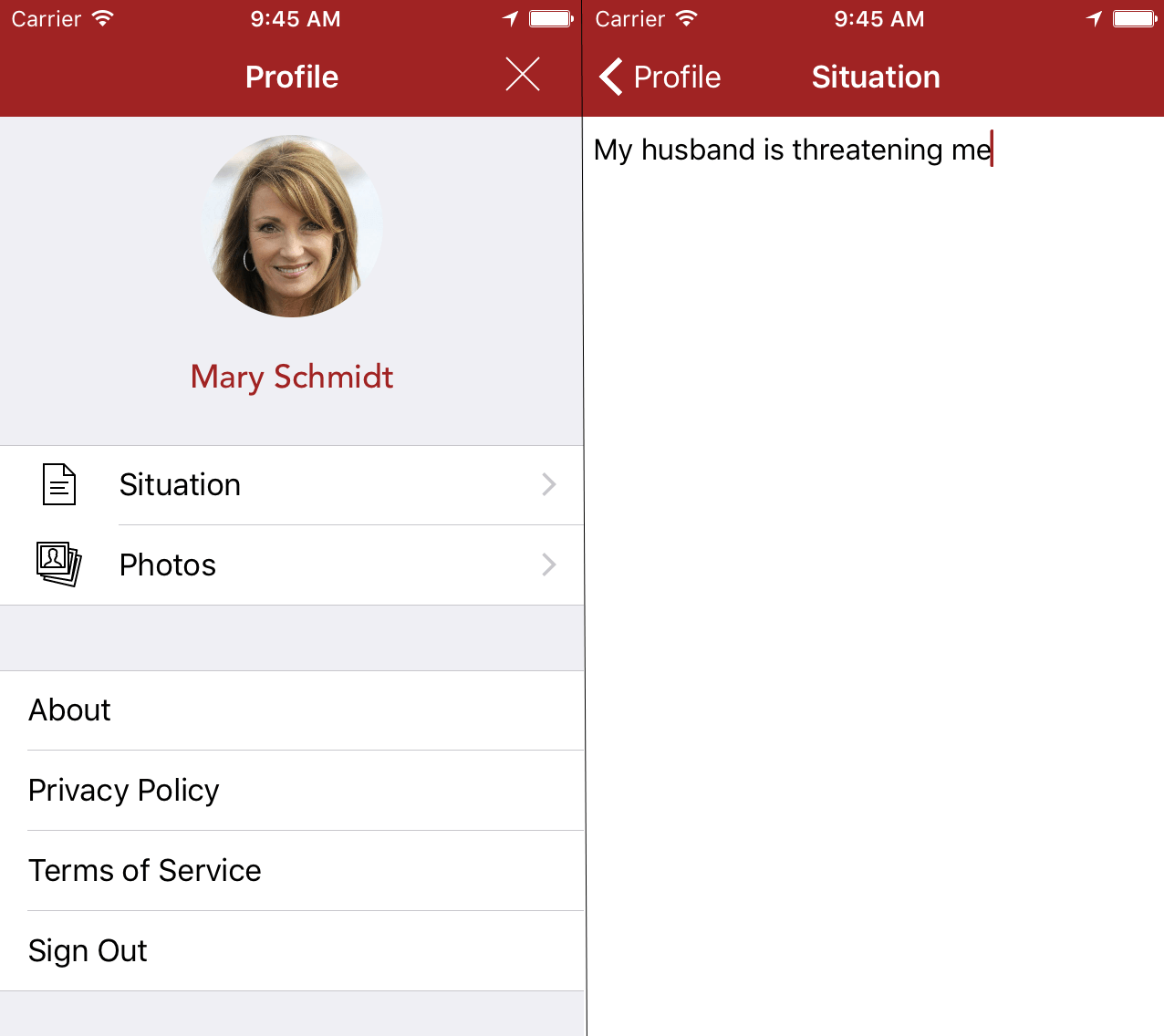 Signup just requires a phone number, and situations can be 'knocked' if the user doesn't have time to type.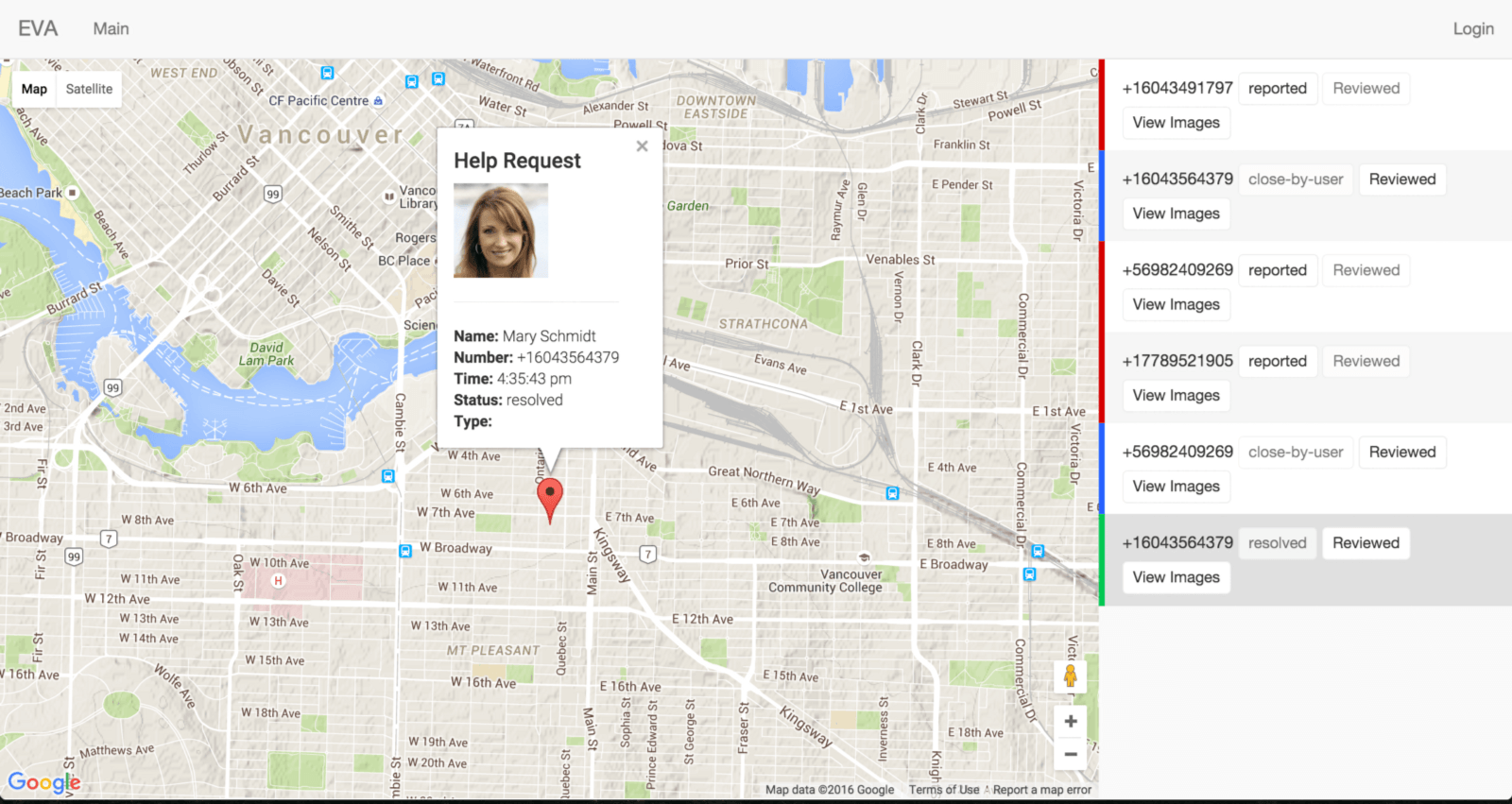 A help request updates the user's location in real time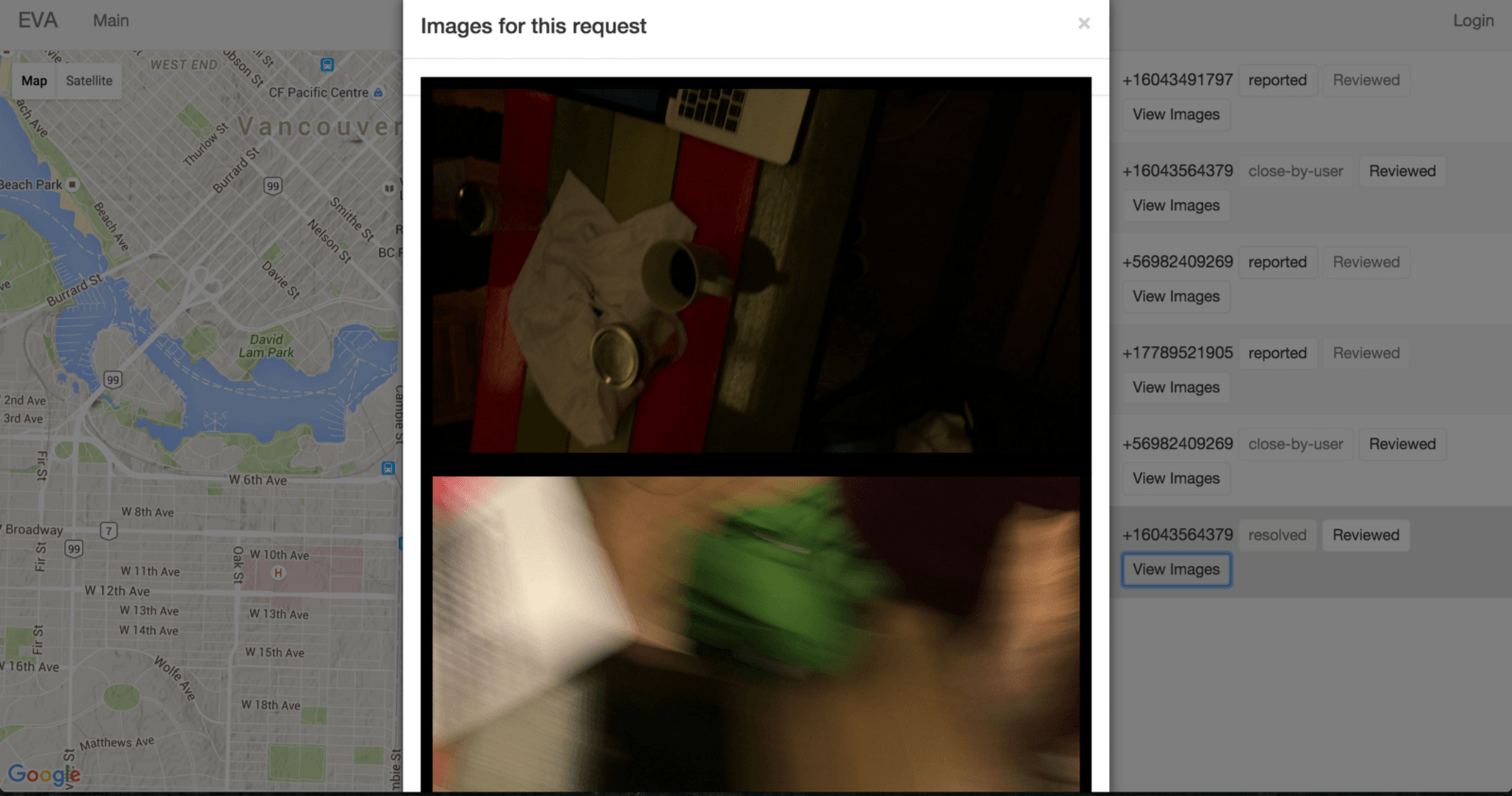 Pictures from your phone's camera will be sent along with the updates
VanHacks, with the support of founding sponsors Slack and Hootsuite, called the hackers of Vancouver to join together and create tech solutions to solve challenging issues faced by our community's not-for-profit institutions. Over eighteen teams chose between five charities to build a solution for: Big Sisters of BC Lower Mainland, Canuck Place Children's Hospice, Ending Violence Association of BC, Greater Vancouver Food Bank, and Knack.
Axiom Zen's team (made up of software developers Karim Kawambwa, Anthony Luu, Bastian Müller, Francisco Diaz, and Camilo Bezmalinovic) took home the prize for Eva, designed for the Ending Violence Association of BC. But as Francisco explained, the prize wasn't really a factor.
"It's really a powerful event, you're really trying to do some good in the community," he says.
Karim, another Eva creator, says that Axiom Zen's winning strategy was to adapt existing frameworks in innovative ways. "Many people tackled the same challenge but didn't really tackle the little details — like the swift login and signup process, and using all frameworks available to us to make something awesome. You don't have to reinvent the wheel."
Yesterday marked International Women's Day, and the judges made special mention of how well the designers put themselves in the mindset of their end users. But as the team is careful to point out, domestic violence isn't an issue limited to women; Eva is meant to serve people of any gender.
The weekend was an incredible community event, but the work doesn't end there. VanHacks will be contacting the five nonprofits over the next few days to discuss next steps; they would like to see as many solutions in production as possible. Axiom Zen, for one, can't wait to see where Eva goes next. Hopefully, it'll be in the pockets of those who can really benefit.
Do you know of a nonprofit initiative that could benefit from Eva? We'd love to hear from you. You can email info@axiomzen.co to let us know.